Academic Structure
Departments and programs of which student recruitment has been suspended are excluded
Faculties
Graduate Schools
Research Institutions and Other Facilities
Research and other facilities include the Research Institute of Bukkyo University, Honen Buddhist Studies Research Center, International Exchange Center, and others.
Outline of Departments & Graduate Schools
Departments
Faculty of Buddhist Studies
Department of Buddhist Studies
Cultivating problem solving skills through a wide breadth of Buddhist education and research on the developments and style of the Jodo sect and on the ideas and culture of Buddhism in India, China and Japan.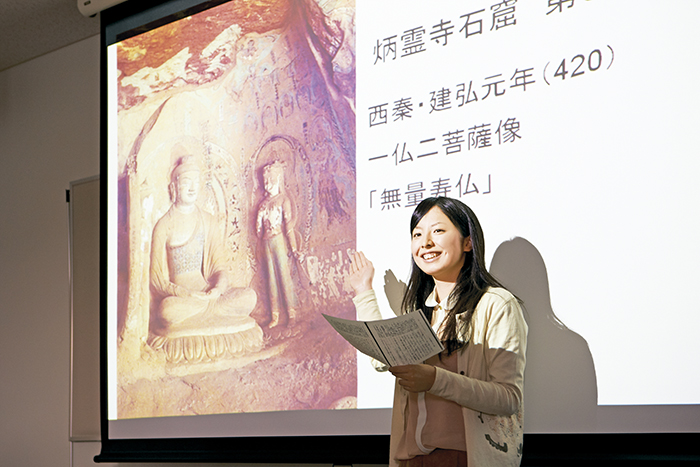 Faculty of Literature
Department of Japanese Literature
Acquire specialized knowledge in Japanese literature, linguistics and calligraphy. Along with carrying out instruction and research that values the importance of experiencing the best works of literature, we have established a program to assist with students' path after graduation.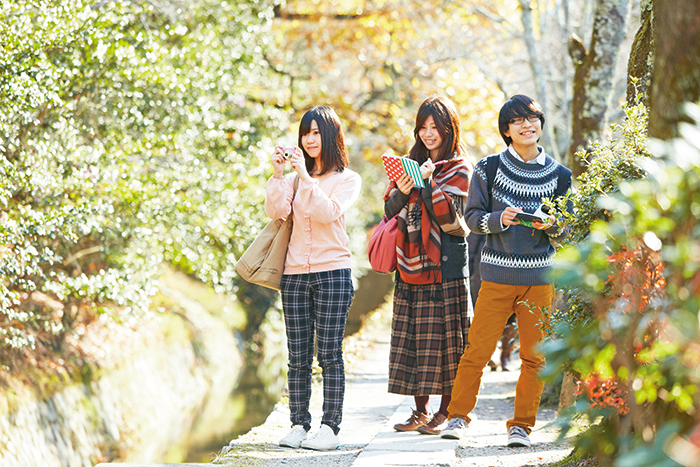 Department of Chinese
Master practical Chinese through a comprehensive linguistics education. A notable feature of the course is that it allows students to study abroad for an entire year at Jilin University in China and still graduate in four years.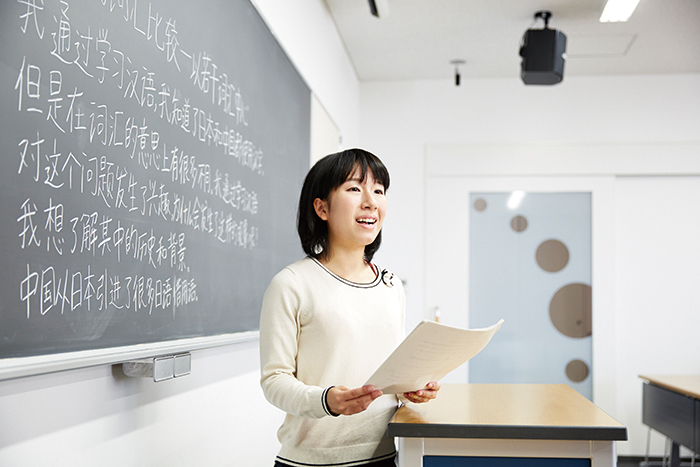 Department of English
Our professors have prepared excellent teachings and research specializing in each field of the language, from literature (English and American) to linguistics, and English language teaching.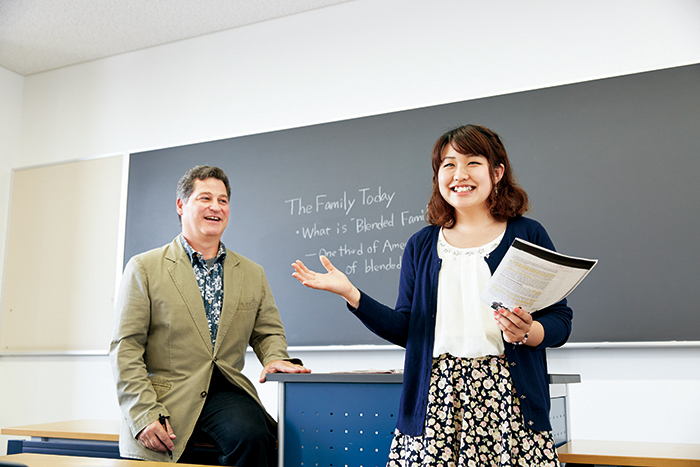 Faculty of History
Department of History
We established four courses: Japanese history, Eastern history, Western history and Kyoto studies. Research is carried out centered on a body of historical literature. Pass through this course framework and expand your historical world view.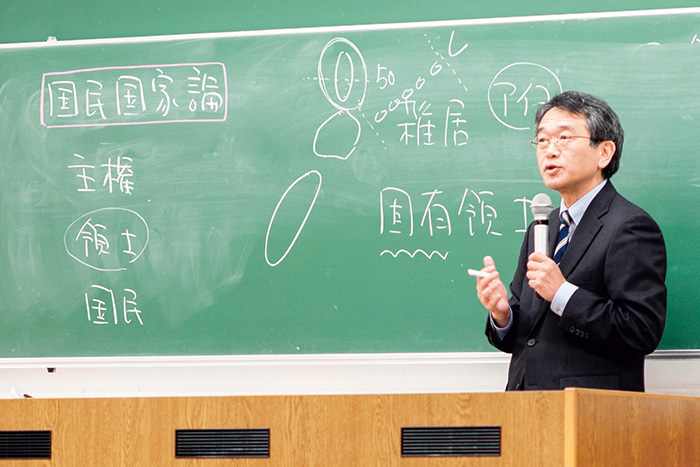 Department of Historical Culture
We established a four course program of Kyoto studies in archaeology, geography, ethnology & cultural anthropology, and the cultural arts. Courses also include field work utilizing the geographical advantages of ancient Kyoto.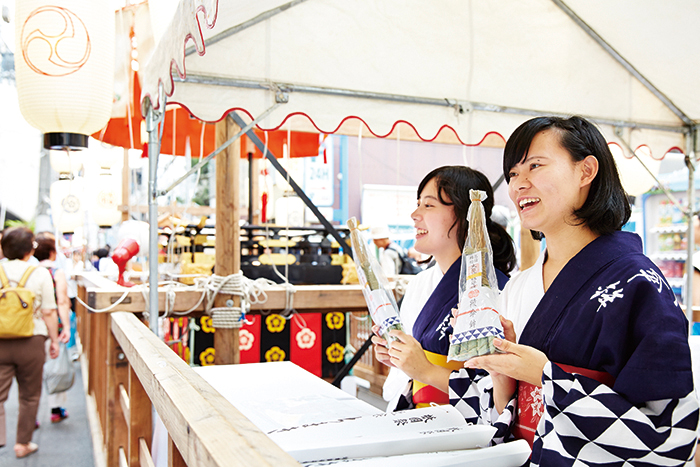 Faculty of Education
Department of Education
Starting with elementary and pre-schools, we produce real results when it comes to developing educators. With opportunities for actual training set up on site, instruction is carried out that cultivates practical skills and fundamentals based on theory.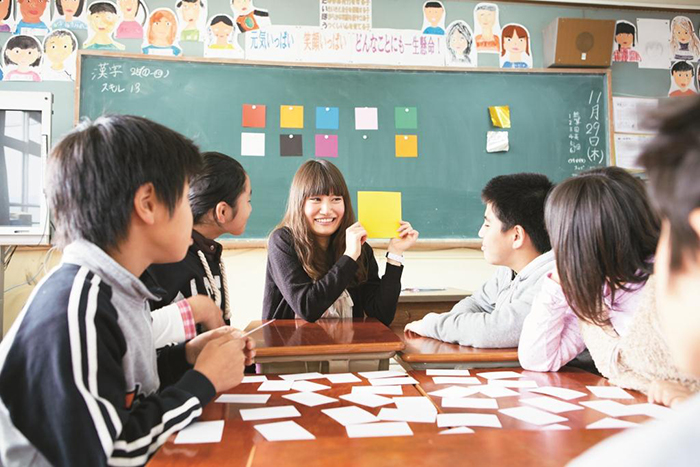 Department of Early Childhood Care and Education
We seek to educate kindergarten and nursery teachers who are capable of meeting modern childcare needs. With a curriculum that carefully balances theory and practice, and with close attention from staff via a system of small classes, we aid our students in the realization of their dream of becoming childcare workers.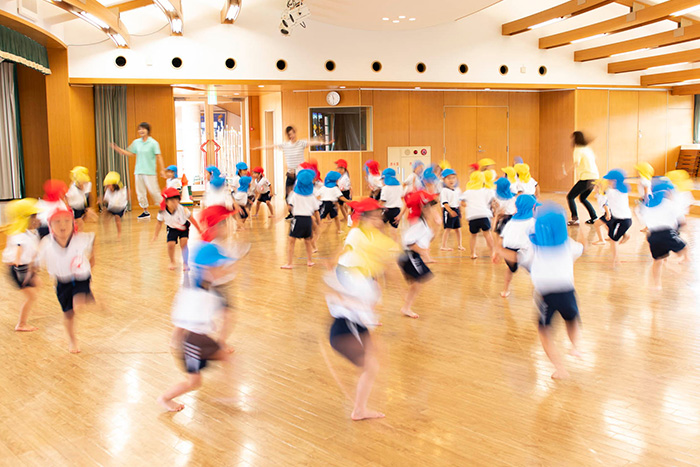 Department of Clinical Psychology
A small group of deeply experienced clinical psychologists and qualified experts have developed a precise curriculum to practice medicine. While supporting the interests of each individual, we cultivate the skills to approach the human mind.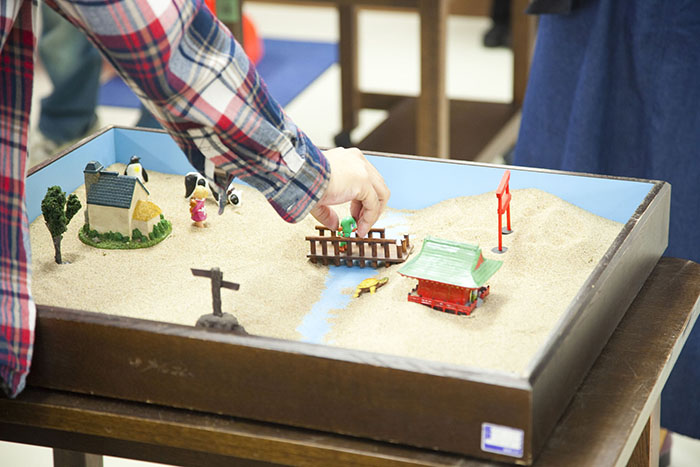 Faculty of Sociology
Department of Contemporary Sociology
A course established to deal with culture and internationalization, shared and clinical sociology, the media and more. From among the various issues troubling society, select and research a topic that interests and concerns you.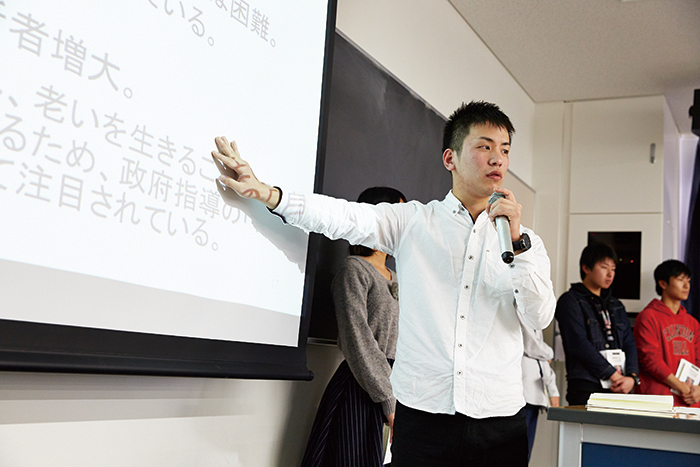 Department of Public Policy
Lecturing on topics related to environmental and regional policies. While placing importance regarding on-site studies including fieldwork and more, we develop the skills to consider and implement policies that deal with regional social issues head on.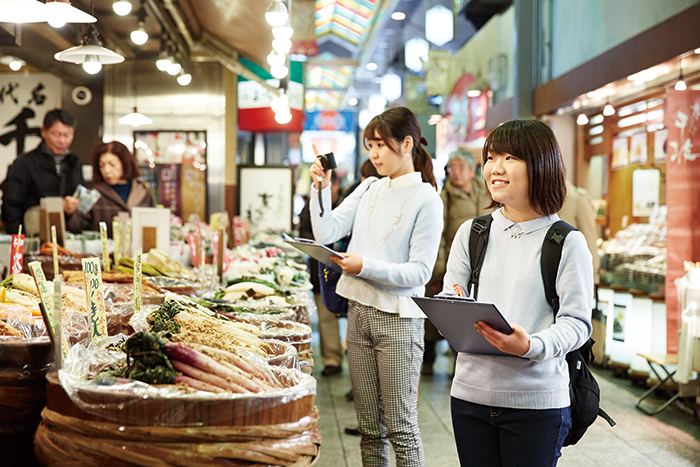 Faculty of Social Welfare
Department of Social Welfare
We provide three specialized training courses in social services to meet students' desired path after graduation. With half a century of history, we produce many graduates in social services, child care and medical fields.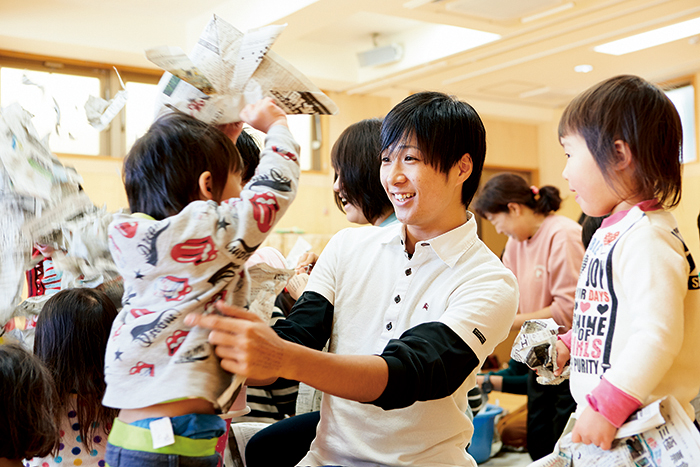 Faculty of Health Sciences
Department of Physical therapy
Placing emphasis on studies in the fundamentals of medicine, we have developed curriculum on the latest in physical therapy based on the demands of the era and the region. We cultivate physical therapists who have mastered the techniques and specialized knowledge of the field.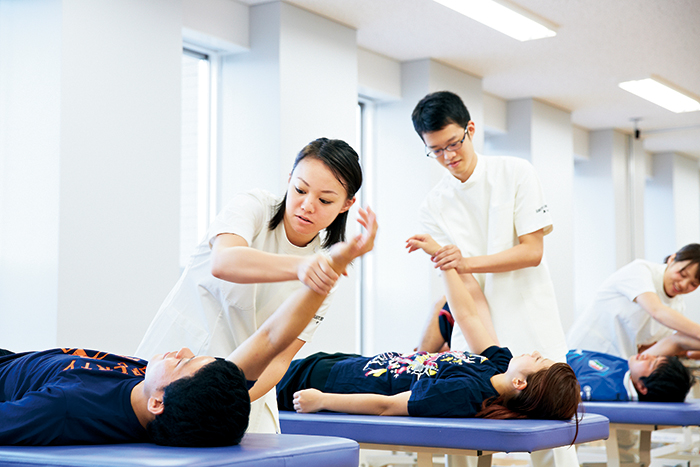 Department of Occupational Therapy
We develop a complete training curriculum every year. Additionally, we lecture not just about hospitals, but also study specialized knowledge to vitalize the regional society. We raise occupational therapists that can demonstrate cooperation as a member of the medical team.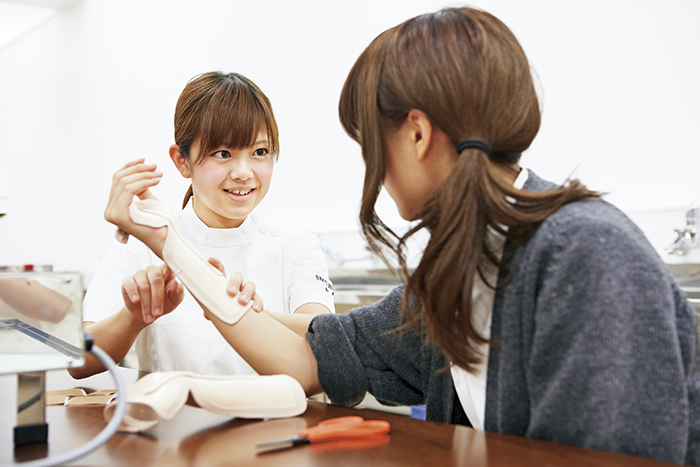 Department of Nursing
We give warm guidance through a small-class structure of 65 people in each academic year. Through an education that utilizes the advantages of a comprehensive university and abundant facilities, we aim to cultivate nurses with reliable clinical and practical skills who can provide holistic care.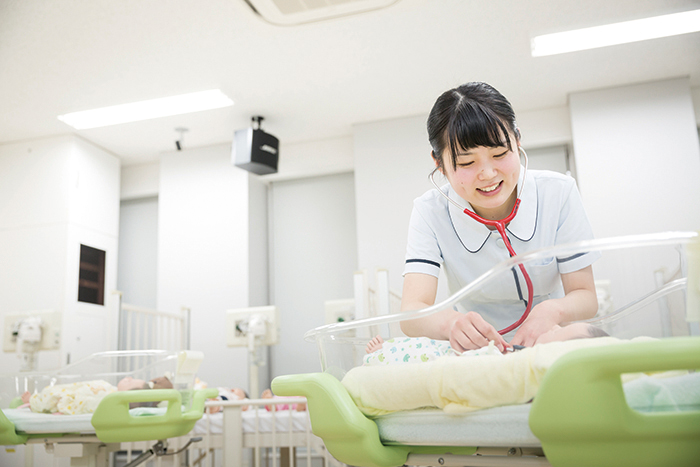 Graduate Schools
Graduate School of Literature
Buddhist Studies Program
We offer an environment allowing one to conduct a wide range of research, with a staff specializing in the contributions, thoughts and culture brought from India to Japan.
Literature Program
With the establishment of Japanese, Chinese and English literature facilities, carry out research on Japanese, Chinese, English language, literature, thoughts and culture.
History Program
Research the histories of North East Asia (centering on Japan, China and Korea), Europe, and more from a global perspective.
Graduate School of Education
Lifelong Education Program
We have developed an education and research program aiming to cultivate highly specialized workers, accepting a diverse student body of local teachers in the field of social education and schooling.
Clinical Psychology Program
This curriculum is designed based on the study of clinical psychology, which contributes to mentally healthy lifestyles. We cultivate mental health specialists who are able to access a wide variety of fields, including psychology, education, medicine and social welfare.
Graduate School of Sociology
Sociology Program
We train people equipped with problem solving skills and highly specialized analytical skills to deal with new social issues. We established a "sociology" course and a "social management" course.
Graduate School of Social Welfare
Social Welfare Program
We carry out training for highly specialized professions through a curriculum that addresses the social welfare issues of today, and employs research-based instruction through faculty proficient in on-the-ground social welfare.